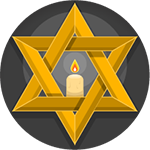 Kever Avot
Sunday, September 10, 2023 at 11:00 AM at Beth Shalom Cemetery

Kever Avot, the tradition of visiting the graves of our parents and loved ones between Rosh Hashanah and Yom Kippur, can evoke a wealth of emotions and memories.

We will meet at Beth Shalom Cemetery (420 Otter Creek Road, Oregon, Ohio) where Hazzan Lichterman will assist those wanting special memorial prayers recited at the graves of their loved ones. If there is inclement weather, we will meet in the Chapel followed by Hazzan Lichterman visiting individual graves at the cemetery.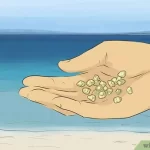 Tashlich
Rosh Hashanah - Day 1: Saturday, September 16, 2023 at 5:15 PM at the JCC Pond

On or before Rosh Hashanah it is tradition to go to a river or spring (preferably one that has fish in it) and recite special penitential prayers. Tossing bread crumbs in the water is symbolic of casting away our sins and starting a new year with a clean slate.

Bring your own bread and meet us at the lake behind the campus.
Break the Fast at CBI
Monday, September 25, 2023 at approximately 8:00 PM following the Yom Kippur N'eilah Service

$20 per person. Reservations required by Wednesday, September 18, 2023.

THIS PROGRAM IS OPEN TO THE MEMBERS OF ALL LOCAL CONGREGATIONS

If you have questions or would like to register, please call the office at 419-517-8400.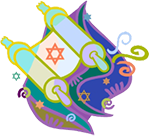 Simchat Torah Celebration & Dessert
Saturday Evening, October 7, 2023 at 7:00 PM In-Person & Live Stream
Simchat Torah Services & Hakafot to follow

No cost, however voluntary donations would be appreciated. Please let us know when you make your reservation.
Reservations required by Monday, October 2, 2023.

THIS PROGRAM IS OPEN TO THE MEMBERS OF ALL LOCAL CONGREGATIONS

Join us in the sanctuary and social hall where we will sing festive songs, dance with the Torah, drink a l'chaim, wave our flags, show off our craziest hats, and unroll the entire Torah scroll. Our Religious School students will also be invited to participate in hakafot.

We will also enjoy a delicious ice cream bar.

If you have questions or would like to register, please call the office at 419-517-8400.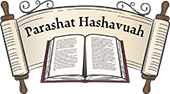 Parashat Hashavuah: Torah Portion of the Week
Friday, September 1, 8, 22, 29 at 10:00 AM In-Person at CBI

Join us each Friday morning to discuss and learn the weekly Torah portion with Miriam Beckerman.

NO REGISTRATION NEEDED
A KNOWLEDGE OF TORAH IS NOT REQUIRED

Let's Learn Together!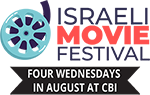 CBI Israeli Movie Festival - Four Wednesdays in August
Cost is $5 per movie .

SNACKS WILL BE PROVIDED

OPEN TO THE MEMBERS OF ALL LOCAL CONGREGATIONS - WALK INS WELCOME

RSVP by calling the CBI office at 419-517-8400 or email Kim Brody at kbrody@cbitoledo.org.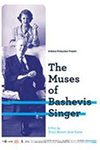 "THE MUSES OF BASHEVIS SINGER"
August 30, 2023 - RSVP by Friday, August 25, 2023

1 hour, 12 minutes
Isaac Bashevis Singer, the famous Yiddish writer and Nobel Prize winner wrote with a 'harem' of dozens of translators behind him. Today nine remain to tell his story. Intimate, poignant interviews and exclusive archival footage combine to portray the unknown story of an author who charmed and enchanted his audiences, just like he charmed and enchanted his translators.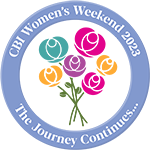 SAVE THE DATE:
WCBI Women's Gathering
Thursday & Friday, October 19 & 20, 2023 In-Person at CBI

You are invited...
...to attend a unique 2 day event for Toledo Jewish women of all ages to get together to socialize, laugh, learn, relax, be inspired and to reconnect.

Our special guest will be Rabbi Aura Ahuvia
A gifted musician and singer, Aura Ahuvia was ordained as both rabbi and spiritual director with ALEPH: Alliance for Jewish Renewal. She has served Reform and Conservative congregations. She holds master's degrees in journalism and Judaic studies from the University of Michigan, and served on the board of ALEPH for nine years, including the last five as board president.

We know you will enjoy workshops such as Challah making, Tai Chi for health, Self Defense, wine & food pairing among others. Join together for a meaningful Kabbalat Shabbat & delicious Shabbat dinner.

Due to the generosity of The Toledo Jewish Federation and Foundation, Congregation B'nai Israel and anonymous contributors the cost for the 2 days is only $80 which includes all meals, activities and our tikkun olam (Nature's Nursery). Please contact Cantor Lichterman for financial assistance, if needed.

Contact Sandy Traugott to request a Registration Form by August 15. Sandyt624@gmail.com (419) 841-6865.