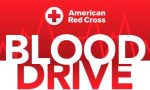 33rd Interfaith Blood Drive
Saturday, June 25, 2022 at 12:00-2:00 PM at Grace Lutheran Church, 4441 Monroe Street, Toledo

Please contact Devorah Shulamit at 419-356-5280 or email shalom1836@bex.net to schedule an appointment.

PROTECTION MEASURES WILL BE IN PLACE.

There is a desperate need for blood. Do a mitzvah and save someone's life!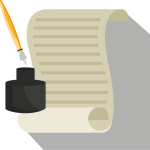 2022 - 5782 CBI Annual Meeting
Sunday, June 26, 2022 at 11:00 AM at CBI

Induction of Incoming Slate of Officers and Board of Trustees & Presentation of Special Awards

Join us in-person at CBI for our Annual Meeting. Learn about the state of our Congregation, watch the induction of our new Officers & Board of Trustees, view the awards ceremony, and hear remarks from CBI President, Dr. Corey Russell and Hazzan Ivor Lichterman.

Please do your best to attend this meeting, as a quorum is needed to induct nominated new officers and board members. Refreshments will be served. RSVP to the office by Sunday, June 19th by calling 419.517.8400.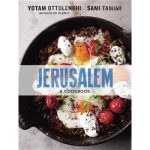 WCBI Book Club:
Jerusalem: A Cookbook by Yotam Ottolenghi & Sami Tamimi
Tuesday, June 28, 2022 at 11:00 AM at the home of Cathy Sperling

This will be an off-site program with book club members preparing recipes from the cookbook. Miriam Beckerman will host a demonstration of one of the recipes from the cookbook.

Join us as we take closer look at the collection of 120 recipes exploring the flavors of Jerusalem from the New York Times bestselling author of Plenty, one of the most lauded cookbooks of 2011. In Jerusalem, Yotam Ottolenghi re-teams with his friend (and the co-owner of his restaurants) Sami Tamimi. Together they explore the vibrant cuisine of their home city--with its diverse Muslim, Jewish, Arab, Christian, and Armenian communities. Both men were born in Jerusalem in the same year--Tamimi on the Arab east side and Ottolenghi in the Jewish west. This cookbook offers recipes from their unique cross-cultural perspectives including Charred Baby Okra with Tomato and Preserved Lemon, Braised Lamb Meatballs with Sour Cherries, and Clementine and Almond Cake. With five bustling restaurants in London and two stellar cookbooks, Ottolenghi is one of the most respected chefs in the world; Jerusalem is his most personal, original, and beautiful cookbook yet.

Space is limited to the first 18 people who RSVP. Contact Ellen Federman efederman@sbcglobal.net to reserve your place at this program.

CBI Kabbalat Shabbat Cookout
Friday, July 1, 2022 at 5:45 PM In-Person at CBI

Join us at CBI for Mincha at 5:45 PM, followed by a delicious pre-Shabbat cookout on the patio. Kabbalat Shabbat services will commence after the dinner.

Dinner is free of charge, but you must RSVP. Please contact the office by Friday, June 24th by calling 419.517.8400.
WCBI Joint Sisterhoods Book Club Meeting & Luncheon:
Mah-Jongg in 1920's Popular Culture: Illustrated Sets & Rules of Play
by Jeffrey J. Gordon
Wednesday, July 27, 2022. Lunch at 12:00 PM, Program at 1:00 PM at Congregation Etz Chayim
Mr. Gordon will attend the luncheon and sign copies of his book which will be available for purchase at the program.

The cost is $10 per person, payable at the door.

Mah-Jongg in 1920s Popular Culture: Illustrated Sets and Rules of Play by Jeffrey J. Gordon is an expanded guide to his Mah-Jongg Sets and How the Game was Played in the 1920s. It retains the geography, history, Jewish contribution, and exceptional importance of Mah-Jongg in 1920s popular culture, as well as explaining Mah-Jongg set components and game play. It also retains detailed coverage of the many varieties of 1920s Mah-Jongg sets showing their boxes, tiles, dice, wind discs, counters, instruction booklets, and racks. In addition, many full color illustrations of the most striking boxes and English translations of the Chinese writing on boxes and tiles are included. This welcome book fills a gap and is sure to be appreciated by Mah-Jongg players and collectors.

Please RSVP to Elsa Leveton at 419.473.2401 or email elsa@etzchayimtoledo.org by July 20, 2022.