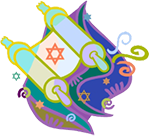 Simchat Torah Celebration & Dessert
Saturday Evening, October 7, 2023 at 7:00 PM In-Person & Live Stream
Simchat Torah Services & Hakafot to follow

No cost, however voluntary donations would be appreciated. Please let us know when you make your reservation.
Reservations required by Monday, October 2, 2023.

THIS PROGRAM IS OPEN TO THE MEMBERS OF ALL LOCAL CONGREGATIONS

Join us in the sanctuary and social hall where we will sing festive songs, dance with the Torah, drink a l'chaim, wave our flags, show off our craziest hats, and unroll the entire Torah scroll. Our Religious School students will also be invited to participate in hakafot.

We will also enjoy a delicious ice cream bar.

If you have questions or would like to register, please call the office at 419-517-8400.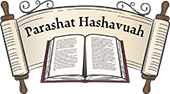 Parashat Hashavuah: Torah Portion of the Week
Friday, September 1, 8, 22, 29 at 10:00 AM In-Person at CBI

Join us each Friday morning to discuss and learn the weekly Torah portion with Miriam Beckerman.

NO REGISTRATION NEEDED
A KNOWLEDGE OF TORAH IS NOT REQUIRED

Let's Learn Together!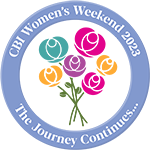 WCBI Women's Gathering
Thursday & Friday, October 19 & 20, 2023 In-Person at CBI

You are invited...
...to attend a unique 2 day event for Toledo Jewish women of all ages to get together to socialize, laugh, learn, relax, be inspired and to reconnect.

Our special guest will be Rabbi Aura Ahuvia
A gifted musician and singer, Aura Ahuvia was ordained as both rabbi and spiritual director with ALEPH: Alliance for Jewish Renewal. She has served Reform and Conservative congregations. She holds master's degrees in journalism and Judaic studies from the University of Michigan, and served on the board of ALEPH for nine years, including the last five as board president.

We know you will enjoy workshops such as Challah making, Tai Chi for health, Self Defense, wine & food pairing among others. Join together for a meaningful Kabbalat Shabbat & delicious Shabbat dinner.

Due to the generosity of The Toledo Jewish Federation and Foundation, Congregation B'nai Israel and anonymous contributors the cost for the 2 days is only $80 which includes all meals, activities and our tikkun olam (Nature's Nursery). Please contact Cantor Lichterman for financial assistance, if needed.

Please contact Sandy Traugott to request a Registration Form ASAP. She must have your registration forms by October 5th at the latest! Sandyt624@gmail.com (419) 841-6865.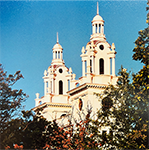 Adult Ed Series:
SYNAGOGUES OF SOUTH AFRICA
Sunday Evening, October 29, 2023 at 7:00 PM In-Person at CBI

Hazzan Ivor Lichterman invites you to join him for an intimate opening of his historical photographic exhibition dedicated to his mother, Miriam Lichterman (1922 - 2022).

Refreshments will be served.

RSVP by Monday, October 23, 2023 to Kim Brody at kbrody@cbitoledo.org.

THIS PROGRAM IS OPEN TO THE MEMBERS OF ALL LOCAL CONGREGATIONS & THE PUBLIC

Special thanks to the sponsors of this event.