Help Build the NEW CBI Sukkah
Sunday, October 2, 2022 at 8:30 AM at CBI
Rain Date: Sun. Oct. 9, 2022

Please bring ladders if you are able. Refreshments will be provided.

Call the office for more information at 419.517.8400.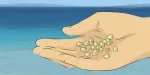 Tashlich
Sunday, October 2, 2022 at 10:00 AM at the CBI lake

On Rosh Hashanah it is tradition to go to a river or spring (preferably one that has fish in it) and recite special penitential prayers. Tossing bread crumbs in the water is symbolic of casting away our sins and starting a new year with a clean slate.

Bring your own bread and meet us at the lake behind the campus.

Kever Avot
Sunday, October 2, 2022 at 11:00 AM at Beth Shalom Cemetery

Kever Avot, the tradition of visiting the graves of our parents and loved ones between Rosh Hashanah and Yom Kippur, can evoke a wealth of emotions and memories.

After Tashlich, we will meet at Beth Shalom Cemetery (420 Otter Creek Road, Oregon, Ohio) where Hazzan Lichterman will assist those wanting special memorial prayers recited at the graves of their loved ones. If there is inclement weather, we will meet in the Chapel followed by Hazzan Lichterman visiting individual graves at the cemetery.

Please contact Cantor Lichterman at ilichterman@cbitoledo.org if you are in need of transportation.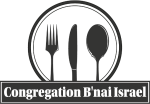 Yom Kippur Break the Fast
Wednesday, October 5, 2022 immediately following N'ilah services at approximately 7:45 PM In Person at CBI

Cost is $10 per person. Reservations required by Wednesday, Sept. 28, 2022.

If you have any questions or would like to register please call the office at 419-517-8400.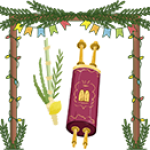 Sukkot/Simchat Torah Dinner & Celebration
in the NEW CBI Sukkah
Sunday, October 16, 2022 at 5:00 PM In Person and Live Stream
Dinner in the Sukkah, then Simchat Torah Services and Hakafot to follow

Cost is $7 per person. Reservations required by Friday, Oct. 7, 2022.

We hope that you will attend this meaningful and fun Sukkot dinner outside in the CBI Sukkah, decorated by our Religious School children. As we enjoy our delicious pasta meal, Cantor Lichterman will discuss the "Ushpizin", otherwise known as the supernatural guests that visit during this festival holiday. The celebration continues as we move inside to the sanctuary where we will sing festive songs, dance with the Torah, drink a l'chaim, wave our flags, show off our craziest hats, and unroll the entire Torah scroll. Our Religious School students will also be invited to participate in hakafot. We will also enjoy a delicious ice cream bar.

The dinner and program are open to members of all local congregations.
If you have any questions or would like to register please call the office at 419-517-8400.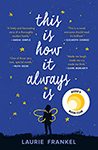 WCBI Book Club
This Us How It Always Is by Laurie Frankel
Tuesday, October 25, 2022 at 10:30 AM In Person at CBI

Debbie Perlmutter will lead the discussion. It is not necessary to have read the book to join the discussion.

Laurie Frankel's This Is How It Always Is is a novel about revelations, transformations, fairy tales, and family. And it's about the ways this is how it always is: Change is always hard and miraculous and hard again; parenting is always a leap into the unknown with crossed fingers and full hearts; children grow but not always according to plan. And families with secrets don't get to keep them forever.

THIS PROGRAM IS OPEN TO THE WOMEN OF ALL LOCAL CONGREGATIONS
Please RSVP to Ellen Federman at efederman@sbcglobal.net by Sunday, Oct. 23, 2022.
Toledo library has 9 print copies, 6 eBooks, 3 eAudio copies & 2 CD copies. SearchOhio has 32 print copies. OhioLINK has 2 print copies.