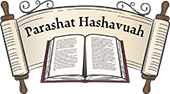 Parashat Hashavuah: Torah Portion of the Week
Fridays at 10:00 AM In-Person at CBI

Parashat Hashavuah: Torah Portion of the Week class is on vacation during the months of June, July, & August.
Join us when we resume classes in September 2023.
Cooking Class with Rebecca Swett
Wednesday, May 24, 2023 10:00 AM In-Person at CBI

CBI member, Rebecca Swett is not only a professional harpist, but also received training as a chef.
Join her to create a delicious entrée and side dish to be served at the Shavuot Tikkun Dinner on Thursday, May 25, 2023.

The menu will be: Mushroom Moussaka, and Mango, Avocado, and Tomato Salad.

THIS CLASS IS OPEN TO THE FIRST 12 CBI MEMBERS WHO RSVP

Please RSVP to Fran Weinblatt at fweinblatt@gmail.com or Kim Brody at kbrody@cbitoledo.org by May 17, 2023.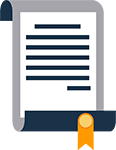 2023 : 5783 CBI Annual Meeting
Sunday, June 11, 2023 11:00 AM In-Person at CBI

Join us at CBI for our annual Meeting. The agenda will include a report on the state of our congregation, induction of new Officers & Board of Trustees, awards ceremony, and remarks from outgoing CBI President, Dr. Corey Russell and Hazzan Ivor Lichterman.

Presentation of special awards:
- Board Member of the Year
- Congregant of the Year
- Samuel Schwartz Minyan Award

Members of CBI, please do your best to attend this meeting as a quorum is needed to induct nominated new officers and board members.
Light refreshments will be served.
RSVP to the office by Monday, June 5th by calling 419.517.8400.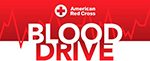 34th Annual Interfaith Blood Drive
Saturday, June 24, 2023 12:00 - 2:30 PM at Grace Lutheran Church, 4441 Monroe Street

There is a desperate need for blood.
This blood drive is critical in helping cover the needs of our community over the July 4th holiday. When levels are low, patients in need of transfusions are forced to wait until the blood is available.

Do a mitzvah and help save someone's life.
Please sign up for the Blood Drive and represent CBI by contacting Devorah Shulamit at shalom1836@bex.net to schedule an appointment.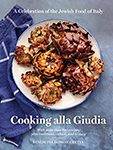 WCBI Book Club: June Selection
Cooking alla Giudia by Benedetta Jasmine Guetta
Tuesday, June 27, 2023 11:00 AM at the home of Fran Weinblatt

This will be an off-site program with book club memebers preparing recipes from the cookbook.
Miriam Beckerman will host a demonstration of one of the recipes from the cookbook.

Cooking alla Giudia is the ultimate tribute to the wonderfully rich, yet still largely unknown, culinary heritage of the Jews of Italy. From Roman deep-fried artichokes (carciofi alla giudia) to Venetian sarde in saor (sweet-and-sour sardines), Apulian orecchiette pasta, and Sicilian caponata, some of Italy's best-known dishes are Jewish in origin. But little is known about the Jewish people in Italy and their culinary traditions. It was the Jews, for example, who taught Italians to eat the eggplant, and thus helped inspire the classic eggplant parmigiana and many other local specialties. With a collection of kosher recipes from all regions of Italy, including plenty of vegan, vegetarian, and gluten-free options, author Benedetta Jasmine Guetta is on a mission to tell the story of how the Jews changed Italian food, to preserve these recipes, and to share with home cooks the extraordinary dishes prepared in the Jewish communities of Italy. Highlighted throughout the book are menus with regional Italian specialties, along with short, useful guides to the Italian cities with Jewish history. The book will show how to integrate the recipes into your everyday meals and holiday traditions as well.

Space is limited to the first 18 people who RSVP.
Contact Ellen Federman at efederman@sbcglobal.net to reserve your place at this program.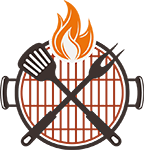 SAVE THE DATE:
CBI Kabbalat Shabbat Cookout
Friday, July 7, 2023 5:45 PM In-Person at CBI

Join us at CBI for Mincha at 5:45 PM, followed by a delicious pre-Shabbat cookout on the patio. Kabbalat Shabbat services will commence after the dinner.

$10 per person, $5 for children 12 & under, $20 per family
OPEN TO THE MEMBERS OF ALL LOCAL CONGREGATIONS

Please RSVP to the office by Friday, June 30th by calling 419.517.8400 or email Kim Brody at kbrody@cbitoledo.org.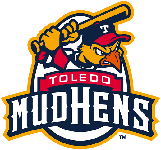 SAVE THE DATE:
CBI's Toledo Mud Hens Outing
Sunday, July 23, 2023 2:00 PM at Mud Hens Stadium, Downtown Toledo

Join other CBI members at the ballpark during Family Day at Mud Hens Stadium.

We are holding up to 35 tickets near the 3rd base line, area 104 & 105.

$11 per ticket to be paid to CBI by Friday, June 30th. Make checks payable to CBI.
Tickets will be available for pickup during CBI office hours, 9 AM - 3 PM from July 17-20, 2023.

RSVP to Kim Brody at kbrody@cbitoledo.org.