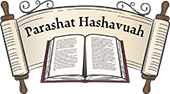 Parashat Hashavuah: Torah Portion of the Week
Fridays at 10:00 AM In-Person at CBI

Join us each Friday morning to discuss and learn the weekly Torah portion with lay-leader, Miriam Beckerman
Let's all learn together!

No Registration Required
A knowledge of Torah is Not Required

Let's Learn Together!
Havdalah - Have Fun! Night
Games - Dinner - FUN
Saturday, February 25, 2023 6:45 PM In-Person at CBI

Join us for an evening of fun games, great food and drinks after a meaningful Havdalah service.

We will begin the evening with a family Havdalah at 6:45 PM after which the adults will eat and greet in the social hall while the young people adjourn to have pizza and a movie in the library.

What's your game? Trivia? Poker? Bridge? Maj? Bingo? Uno? Euchre? Canasta? You'll find that and lots more! Bring your friends & family!

$5 per adult for this FUN Evening! Please RSVP to the office by February 17, 2023.

THIS PROGRAM IS OPEN TO THE MEMBERS OF ALL LOCAL CONGREGATIONS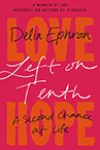 WCBI Book Club:
Left on Tenth: A Second Chance at Life by Delia Ephron
Tuesday, February 28, 2023 10:30 AM In-Person at CBI

It is not necessary to have read the book to join the discussion.

The bestselling, beloved writer of romantic comedies like You've Got Mail tells her own late-in-life love story, complete with a tragic second act and joyous resolution.

Delia Ephron had struggled through several years of heartbreak. She'd lost her sister, Nora, and then her husband, Jerry, both to cancer. Several months after Jerry's death, she decided to make one small change in her life—she shut down his landline, which crashed her internet. She ended up in Verizon hell. She channeled her grief the best way she knew: by writing a New York Times op-ed. The piece caught the attention of Peter, a Bay Area psychiatrist, who emailed her to commiserate. Recently widowed himself, he reminded her that they had shared a few dates fifty-four years before, set up by Nora. Delia did not remember him, but after several weeks of exchanging emails and sixties folk songs, he flew east to see her. They were crazy, utterly, in love. But this was not a rom-com: four months later she was diagnosed with AML, a fierce leukemia. In Left on Tenth, Delia Ephron enchants as she seesaws us between tears and laughter, navigating the suicidal lows of enduring innovative treatment and the giddy highs of a second chance at love. With Peter and her close girlfriends by her side, with startling clarity, warmth, and honesty about facing death, Ephron invites us to join her team of warriors and become believers ourselves.

Toledo has 8 print copies, 10 eBooks & 4 eAudio copies. SearchOhio has 32 print copies. OhioLINK has 2 print copies.

Please RSVP to Ellen Federman at efederman@sbcglobal.net by Sunday, February 26, 2023.

THIS PROGRAM IS OPEN TO THE WOMEN OF ALL LOCAL CONGREGATIONS
"Marvelous Mitzvot, Megillah, & Spiel Cabaret at Club CBI"
CBI's Purim Celebration & Dinner
Monday Evening, March 6, 2023 5:45 PM In-Person at CBI

Join us as we observe the 3 mitzvot of Purim: Tzedakah ~ Mishloach Manot ~ Megillah
Enjoy a delicious dinner and "Spiel Cabaret at Club CBI"

The event will include donating needed items to JFS (please bring full bottles of shampoo, conditioner, body wash and liquid hand soap), Mishloach Manot Station, Create Your Own Savory Hamantaschen, Klezmer Music, Singing joyful songs and hearing the megillah with Cantor Lichterman, a rousing "Spiel Cabaret at Club CBI", and yummy gourmet hamantaschen dessert made by CBI bakers extraordinaire!

Event cost is $5 per person.

Please RSVP to the office or email Kim Brody at kbrody@cbitoledo.org by Monday, February 27, 2023.

THIS PROGRAM IS OPEN TO THE MEMBERS OF ALL LOCAL CONGREGATIONS
WCBI Celebrates Rosh Chodesh Nisan
Wednesday, March 22, 2023 11:00 AM In-Person at CBI

Join the Women of CBI when we celebrate Rosh Chodesh Nisan and the beginning of Spring
We will hear a presentation abou our wonderful, outstanding, Metroparks and enjoy a delicious spring-inspired lunch.

Event cost is $10. Please make your check payable to "Women of CBI" and mail to:
Nancy Goldberg, 4236 Appomattox Dr., Sylvania, OH 43560.

The Tikkun Olam for this program will be a monetary donation to a local Verteran Equine Assisted Therapy program.

Please RSVP to Miriam Beckerman at mesb@bex.net by Friday, March 17, 2023.

THIS PROGRAM IS OPEN TO THE WOMEN OF ALL LOCAL CONGREGATIONS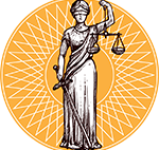 Dr. Morton Goldberg Lecture Series:
"When Religious Liberty Divides Us: Free Exercise of Religion in the 21st Century"
Presented by Howard Friedman, Professor of Law Emeritus and Distinguished University Professor, University of Toledo College of Law

Thursday, March 23, 2023 6:30 - 7:30 PM
Preceded by a reception from 5:00 - 6:00 PM with light refreshments
McQuade Law Auditorium, University of Toledo College of Law, 1825 West Rocket Drive

Friedman will address the growing number of court decisions protecting those who have religious objections to a variety of regulatory requirements— from bakers who refuse to provide wedding cakes for same-sex weddings, to individuals who object to vaccine mandates, to social service agencies that limit their services to those who agree with their religious doctrines.

This free public lecture is funded by a grant through the Greater Toledo Community Foundation.
Parking at the Law Center (areas 12, 12S, 12W) will be free to attendees.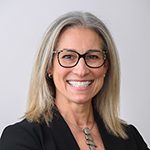 CBI Adult Education Series:
"Create2Gether Artist Residency in Budapest
with speaker, Deborah Orloff
Sunday, March 26, 2023 10:30 AM - 12:00 PM at CBI

The Partnership2Gether Western Galilee-Central Area Consortium connects Jewish communities across the globe through a variety of programs. Their "Create2Gether" program offers opportunities for Jewish artists to connect internationally by bringing them together to make and view art, collaborate, and share culture as part of a broader goal of fostering Jewish community and connection. Deborah Orloff was an artist in residence for the Partnership's Fall 2022 program which brought together Jewish artists from the US, Israel, and Hungary for an intensive week in Budapest. Orloff will share her experience as a participant in the Create2Gether Artists Seminar.

Deborah Orloff is a Professor of Art, Head of Photography & Digital Media, and Associate Chair of the Department of Art at the University of Toledo. Her artwork has been included in numerous exhibitions at national and international venues including: the Whitney Museum of American Art in New York, The Museum of Fine Arts in Nizhny Tagil, Russia, and the Royal Scottish Academy in Edinburgh, Scotland. Orloff's current project, Elusive Memory, was selected by the Museum of Contemporary Photography as part of their Midwest Photographers Project and received corporate sponsorship by Hahnemühle Paper. Orloff has been the recipient of dozens of grants and awards including the Ohio Arts Council's 2019 Individual Excellence Award and the University of Toledo's 2021 President's Award for Excellence in Creative and Scholarly Activity.

If you are not a member of CB, please RSVP to the office 419-517-8400 by March 24, 2023 so that you can be added to the guest list.

THIS PROGRAM IS OPEN TO THE MEMBERS OF ALL LOCAL CONGREGATIONS